How jealous am I of Jozen's Hawaii adventure! But I am super excited to be guest posting while she is away & I hope she is having so much fun with her hubs.
I'm Blair, the gal behind
Wild & Precious
& have been following Jozen's beautiful world for a bit now & am thrilled to be included with some other great blogging gals during her vacation.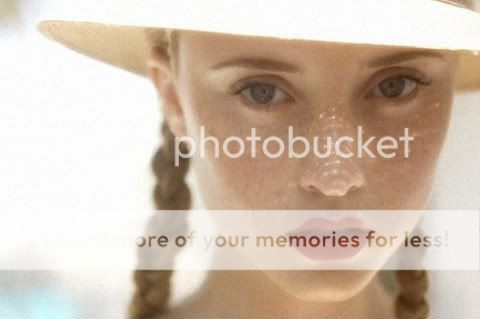 I've definitely done some damage to my skin in the past -- I'm a fair skinned gal and have fallen victim in the past to the dubious pressure of pop culture telling me I must be a bronzed beauty in order to fit in. Enough, I say! Plus, no matter what your complexion or natural tanning ability, far too often when it comes to health, we ignore our skin. So in honor of Jozen's Hawaiian adventures & as a toast to summer, here is a list of my summer skin tips:
1.)
Switch up your daily moisturizing & makeup routine to include some SPF. All bare mineral foundations include SPF 15, but before you put on your make up try a daily moisturizer that includes some light oil-free sunscreen. My favorite (I use it all year round) is Johnson & Johnson Purpose. It's hypo-allergenic & fragrance free.
2.)
Don't forget your lips. Lots of great lip balms make versions that include spf specially formulated for lips
(badger cream, soft lips, burt's bees...)
3.)
Drink plenty of water. I'm a horrible water drinker, so in the summer I have to be very intentional. There is not much worse than a sun burn on top of dry skin. Even if you don't feel more thirsty in the summer, you need more to replenish what the sun & heat is taking out.
(Fun water bottles always make water consumption easier...)
4.)
Keep cover. I'm all about being out in the sun
(vitamin D is a good thing!)
, but for long periods of time, give your skin a break from time to time. Find a fun light-weight cover up to throw over your bathing suit or sun dress & a stylish straw hat to go with it
(i got a great one on sale at j.crew last year).
5.)
Sunglasses! Did you know that you can burn the white's of your eyes? It's true! Plus, nothing makes you feel more tired than when the soft skin around your eyes are puffy and red from the sun.
6.)
Still wish you were tan? I'm a believer in Jergen's Natural Glow moisturizing lotion. Healthy & natural looking with out the damaging affects of tanning beds or prices of airbrush tans.
Love your body. Take care of your skin. Be happy with who you are & shine on!